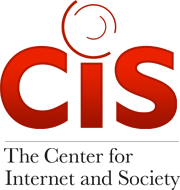 The World Intermediary Liability Map (WILMap) is a detailed English-language resource comprised of case law, statutes, and proposed laws related to intermediary liability worldwide. The WILMap allows visitors to the CIS website to select information on countries of interest through a graphical user interface. The Stanford Center for Internet and Society (CIS), in collaboration with an amazing team of contributors from around the world, built this online resource. The WILMap project has been developed and coordinated by Giancarlo Frosio.
The map enables the public to learn about intermediary liability regimes worldwide and evolving Internet regulation affecting freedom of expression and user rights. Legal liability regimes that put Internet platform companies at legal risk for users' online activity can imperil free expression and innovation. By their nature, Internet services are inherently global, but Internet companies face a real challenge understanding how those global regimes might regulate the services they offer to the public. This uncertainty can hurt users by potentially scaring companies away from providing innovative new services in certain markets. Additionally, companies may unnecessarily limit what users can do online, or engage in censorship-by-proxy to avoid uncertain retribution under unfamiliar laws.
Today, the WILMap covers more than 70 jurisdictions in Africa, Asia, Australia, the Caribbean, Latin America and Europe. The WILMap is an ongoing project. In collaboration with a network of experts worldwide, CIS continues to update and expand the map, with the goal of covering all jurisdictions. 
IPNews.be is proud to be the contributor of the Belgian Page.
To learn about intermediary liability rules worldwide, and for information about joining the project, or otherwise contributing to the map, please visit the WILMap page or contact Giancarlo Frosio at gcfrosio at law.stanford.edu.